Sheas Performing Arts Center Seating Chart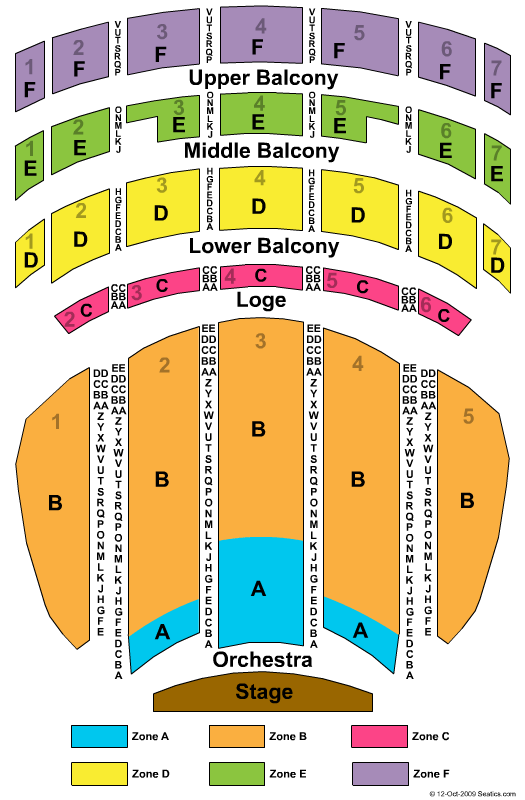 The Shea's Performing Arts Center is of the only remaining Tiffany designed theatres in the country. With seating for an incredible 3,019, the Shea's Performing Arts Center, the original interior of the theatre, designed by world-famous artist and designer Louis Comfort Tiffany, remains largely unchanged to this day. A large number of the furnishings and fixtures came from by Marshall Field in Chicago, including high-quality, beautiful Czechoslovakian crystal chandeliers.
Seating is spread out across 4 levels: the Orchestra floor, Lower balcony, Middle balcony and Upper balcony. Seats in the theatre are numbered clearly and finding yours should be straightforward. However, if you experience any difficulty, stewards will be on hand to help guide you to the correct seat. Please do not try to change your pre-designated seat on the day of the performance, as swapping will cause confusion, especially in in-demand shows with a high attendance.