Sheas Performing Arts Center | Buffalo, New York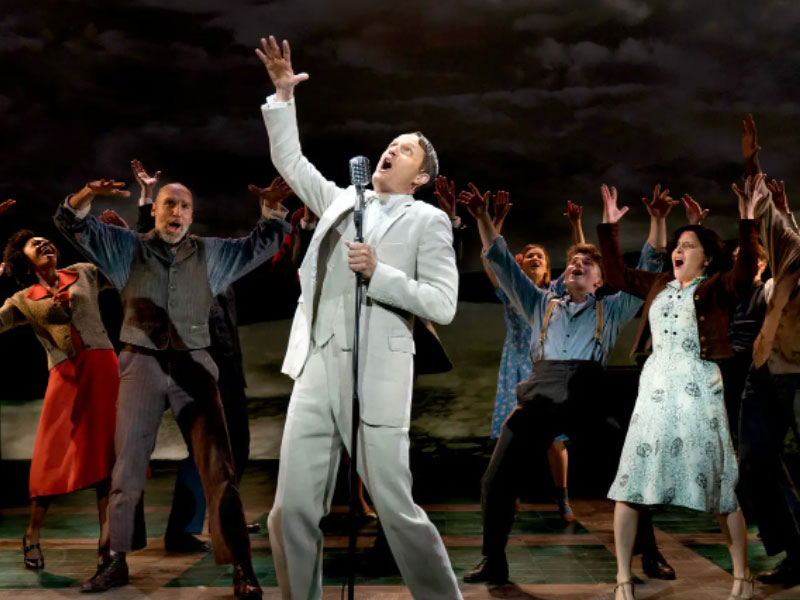 Any musical fan will not be disappointed by "Girl from the North Country," as the show features music that is incredibly astonishing. Take a journey of epic proportions and behold some of the most dazzling visuals in musical history, brought to you by a spectacular ensemble cast. There is a huge demand in seeing this remarkable feat at Sheas Performing Arts Center on Sunday 21st January 2024 but tickets are selling faster than you can blink. Even if you know you'll want one, you should act right away because supply is low. Believe us when we say that this is the one show of the year that you won't want to miss.
The Great Depression is still frothing in America in the winter of 1934. It is felt most strongly in a tumbledown boarding house in Duluth, Minnesota. While his wife Elizabeth continued to struggle with dementia and experiences brief flickers of clarity, proprietor Nick Laine fights to avert the bank from seizing the property. He has been having an affair with one of the renters, Mrs. Neilsen, but is she what he truly wants?
The offspring of Nick and Elizabeth aren't without issues as well. Gene struggles with the demon of drink and has no direction in life, and Marianne is unmarried and five months pregnant. In a plot reminiscent of Eugene O'Neill, visitors and various eccentric locals come and go, each with their own mysteries and backstories. Their secrets, which range from prison time to blackmail to morphine addiction, are progressively uncovered against the evocative music of Bob Dylan.
With such an inspiring story, this show is set to please even the most discerning of customers. You will truly be blown away, as evidenced by all of its rave reviews. Sheas Performing Arts Center is the best place to see it, so make sure you block out your schedule and you will be set for the best night ever.