Sheas Performing Arts Center | Buffalo, New York
When you're planning your night out on the town for theatrical entertainment, you don't want the best parts of the night to begin and end with the curtains rise and fall. That's why everyone in Buffalo, New York is eagerly anticipating the Tuesday 22nd November 2022 show of Aladdin the Musical at the iconic Sheas Performing Arts Center. After being discovered with Jasmine, Aladdin is sentenced to death, but Jafar saves him by ordering him to fetch a lamp from the Cave of Wonders. Where there's a lamp, there's a Genie, and once Aladdin unwittingly lets this one out, anything can happen! Will Aladdin's new identity as "Prince Ali" help him win Jasmine's heart and thwart Jafar's evil plans? Will the Genie's wish for freedom ever come true? So if you're searching for the best way to spend your one night of relaxation and theatrical entertainment, then choosing the Sheas Performing Arts Center is your best option. To secure your tickets to see Aladdin live on Tuesday 22nd November 2022 at the Sheas Performing Arts Center, click the Buy Tickets button below.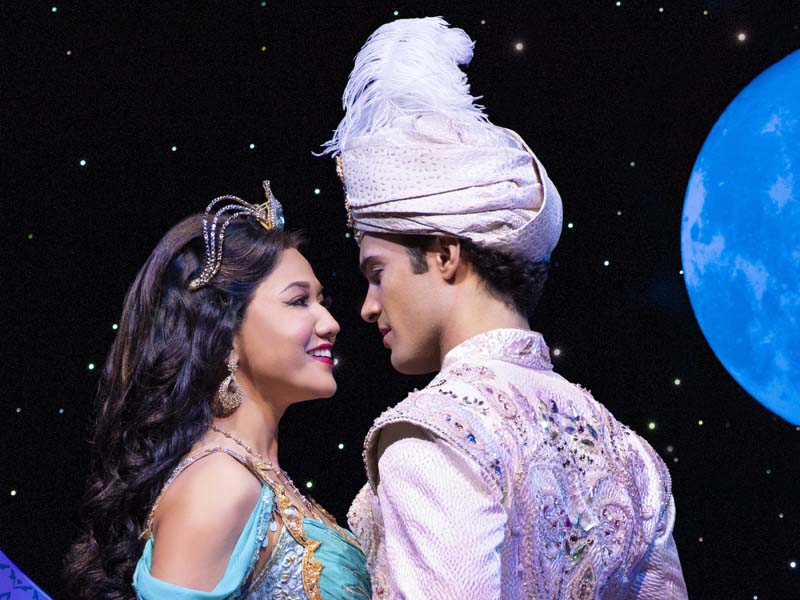 Go grab your friends and get carried away on a magical carpet ride of wholesome Disney entertainment, grab your tickets right now for Sheas Performing Arts Center this Tuesday 22nd November 2022, the only place in Buffalo that you can get to see Aladdin! Feel the hot wind from the east blowing on the sun seared sands of the desert, this is the city of Agrabah in Arabia! Enter the Cave of Wonders with the young cutthroat thief Aladdin where he finds a potent Genie. Three magical wishes he will have; rule number one, there's no wishing for more wishes, rule two, you can't wish anyone to fall in love with you, rule three, you can't bring back the dead. What would you wish for if you crawled into that cave? Become Prince Ali, arrive at your palace riding an elephant, with dozens of fair maidens to serve your every desire, but still, you can't just wish the striking Princess Jasmin to fall in love with you, darn that second rule! So Aladdin will woo her with all his new-found riches and his magical flying carpet and trivial songs about showing her the whole world! It's a eccentric menagerie of wonder down here at Sheas Performing Arts Center so get your tickets to an awe-inspiring night out!